Associations Now
A web site, magazine, and email newsletter
Overview
Associations Now is a web site for the American Society of Association Executives (ASAE). This WordPress site was designed to be responsive, and looks great on the desktop, tablets, and phones. Fresh content is created daily, and the print magazine content is loaded every month. An email newsletter is sent every weekday morning, highlighting content from the site. The magazine is also available in digital form on the iPad.
In a little under five months, the new site and magazine redesign went from concept to completion. The project had a hard deadline, and everything launched on time.
Check out the website, or download the iPad edition.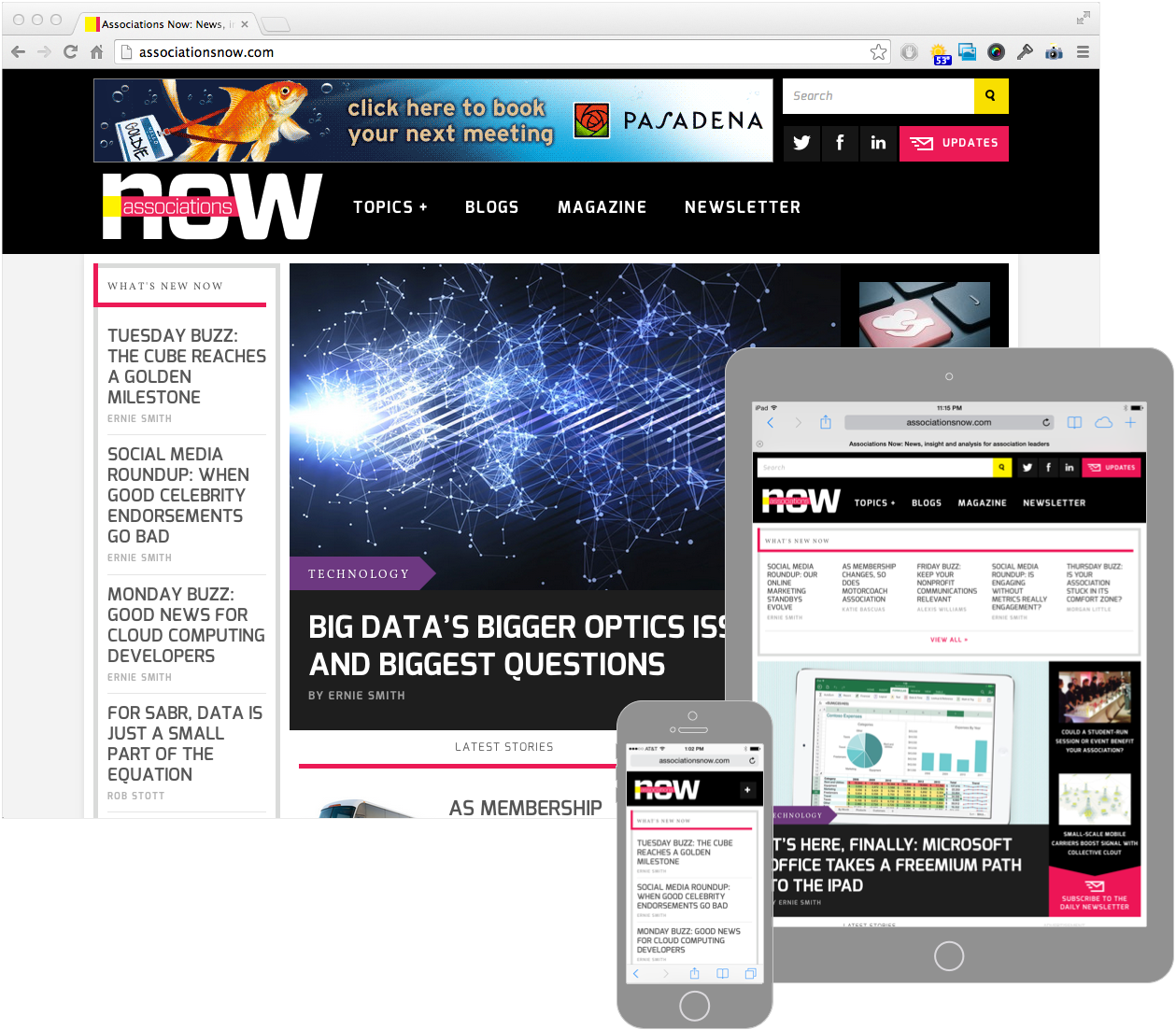 Want to learn more?
Would you like to learn more about this project, and how it was managed? Contact me and I will be happy to discuss!