Associations Now
A web site, magazine, and email newsletter
Overview
Industry Edge is a web site created for the National Hardware Show. The National Hardware Show is held once a year, and the problem was the audience tuned in right before the show, and right after, but was not engaged the other 10 months of the year. Industry Edge was created to keep the audience engaged and involved year-round.
The site was created in WordPress, and uses responsive design. Content is updated on a daily basis, and the newsletter is sent out every Wednesday. Every month a long-form Special Report is posted, and promoted in that week's newsletter.  From start to finish, the site took a little over five months to complete. We were working against a hard deadline to get the site and email newsletter launched before the show.
Check out the website here.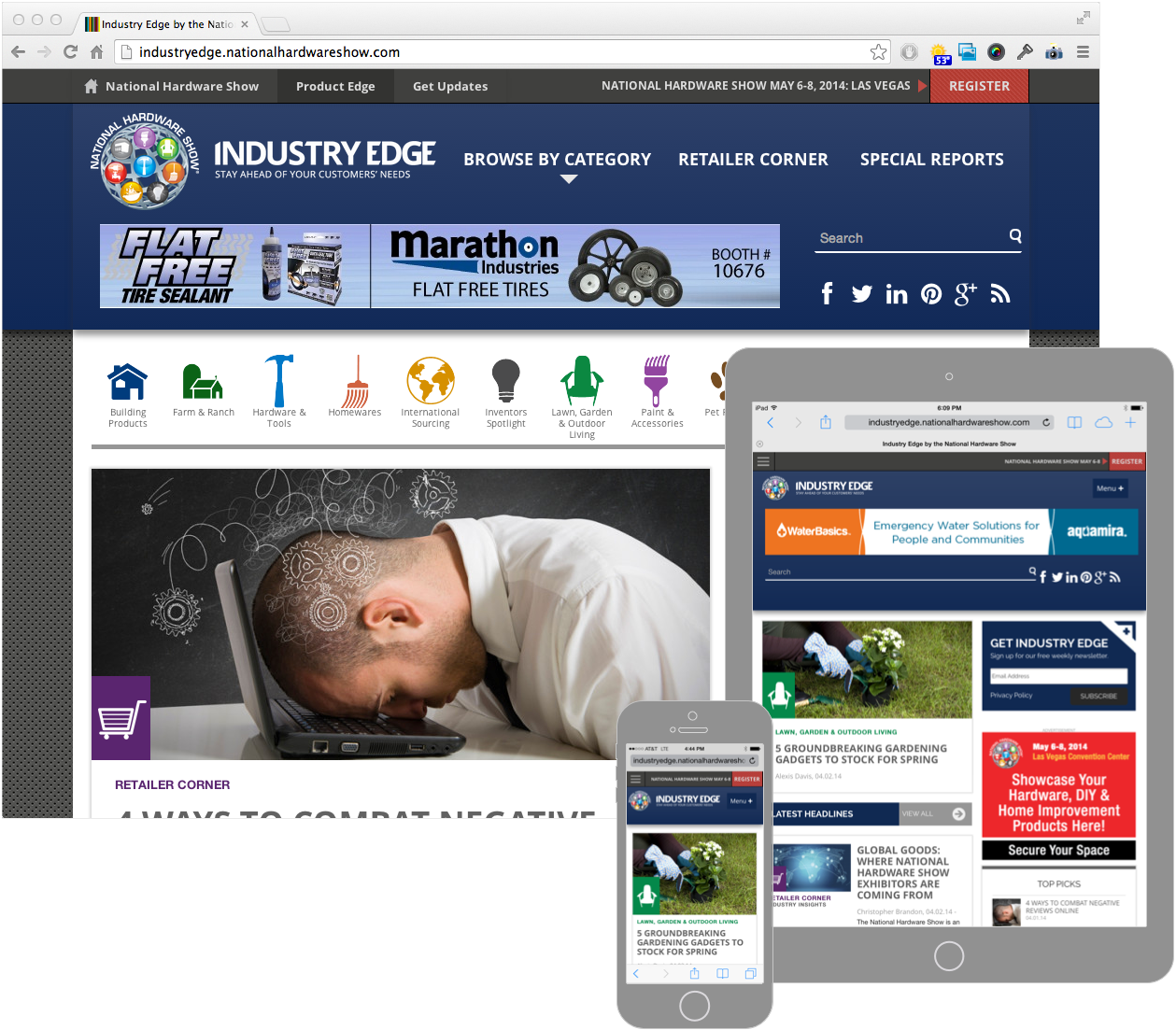 Want to learn more?
Would you like to learn more about this project, and how it was managed? Contact me and I will be happy to discuss!